GREENWICH, CONN. (PRWEB) SEPTEMBER 9, 2019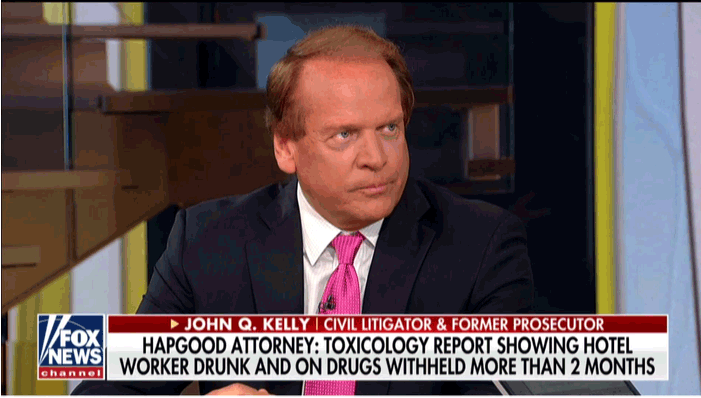 Attorney John Q. Kelly of the law firm Ivey, Barnum, & O'Mara, LLC appeared on Fox News' "Outnumbered Overtime" show recently to discuss the pending court case of a Connecticut man charged with the killing an Anguilla hotel worker.
Connecticut banker Scott Hapgood is accused of manslaughter in connection with the death of hotel maintenance worker Kenny Mitchel. (Gavin Scott Hapgood v Regina in the Courts of Anguilla CLAIM No. AXAHCV 2019/0018) Hapgood has told authorities that Mitchel came to his hotel room door on April 13 at the Malliouhana An Auberge resort on the island of Anguilla, wielded a knife, tried to rob him, and threatened his daughter. Hapgood then used reasonable force to restrain him.
Greenwich, Conn. (PRWEB) JUNE 26, 2019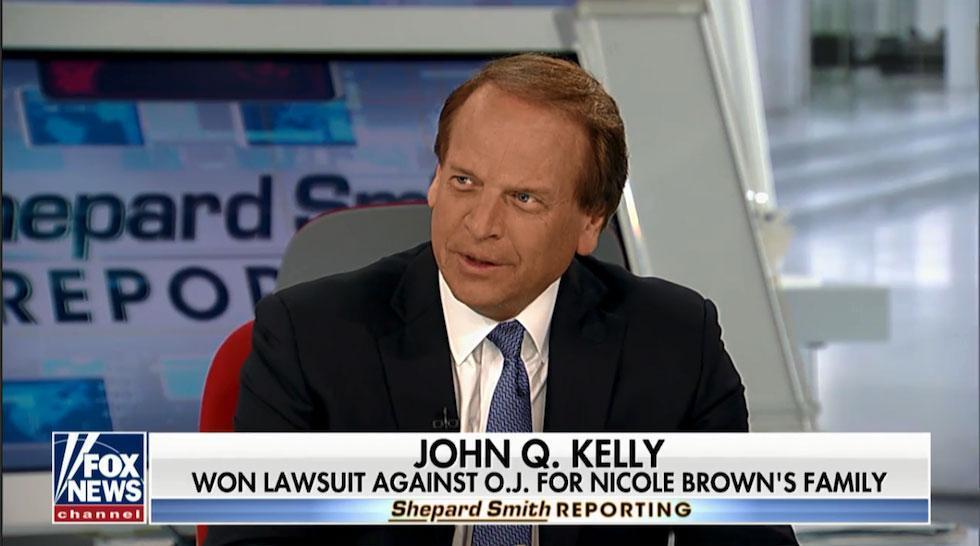 Attorney John Q. Kelly, who won the landmark wrongful death lawsuit against O.J. Simpson on behalf of Nicole Brown Simpson's estate, recently appeared as a guest on Fox News' show Shepard Smith Reporting to discuss the murder case that riveted the country 25 years ago.
The brutal murders of Nicole Brown Simpson and her friend Ron Goldman took place in 1994. Nicole's exhusband O.J. Simpson was charged with both murders. The story captured an audience of 95 million as the criminal trial spanned 369 days. Simpson was ultimately acquitted of the double homicide in the criminal case in 1995.
Nicole Simpson's family filed a wrongful death lawsuit against O.J. Simpson in 1997, with John Q. Kelly as lead attorney. Simpson was found liable in this civil case, which awarded $33.5 million in damages to Nicole Simpson and Ron Goldman's families. However, to date, the families have still yet to see most of that money. When Smith asked about how much if any they have been paid, Kelly said: "Not much of anything. I auctioned off some personal property. His pensions were excluded from any collection process by law, so we couldn't get them."
Click here to read the Press Release.
April 2019 – Ivey, Barnum & O'Mara, LLC is pleased to announce that Andrea C. Sisca (Andy) has been elected as a Partner of the Firm. Andy has been an associate with the Firm since 2014 and has extensive experience in all aspects of litigation, from inception through trial, in both Connecticut and New York. As a Partner, Andy will continue to concentrate her practice on civil and commercial litigation, specifically in real estate, contract and construction disputes, and other areas.
May 2019 – Attorney Donna Castronovo will join a panel of speakers at the Greenwich Senior Center on May 7, 2019 to discuss topics including advanced healthcare needs, legal planning for seniors and caregiving needs. The event is called "Plan Prepare Protect" and includes a question and answer session.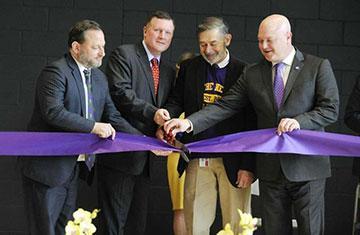 Photo taken by the Greenwich Times
February 2019 – Stephen Walko recognized for his continued support in the construction and opening of New Lebanon School, as Building Committee Chair.
Attorney Stephen Walko recognized for his service as Chair of the New Lebanon School Building Committee (NLSBC).