203-661-6000
170 Mason Street, Greenwich, CT 06830

$5,850,000
---
Young woman suffered severe traumatic brain injury while she was the passenger in a vehicle that was broadsided by a tractor-trailer that ran a red light while exiting I-95 South.

$3,250,000
---
Woman was violently struck by a school bus while walking home from work, suffered a traumatic brain injury.

$3,010,488
---
Motor vehicle operator struck worker while he was placing materials into the back of his work van, colliding full on with the rear of the van, pinning individual between both cars, causing deep lacerations, almost fully severing his leg.

$2,850,000
---
Estate of a passenger in a private plane crash who sustained fatal injuries.
Fairfield County Premises Liability Attorneys
Lawyers in Metro New York for Slip and Fall Accident Victims
When you are injured as a result of an unsafe condition on another person's property, you could be left facing a variety of challenges. Depending on the severity of your injuries, you may require extensive medical treatment, long-term rehabilitation, and more. To make things even more complicated, you might not be able to work or provide for your family due to your injuries.
At Ivey, Barnum & O'Mara, LLC, we have been helping injured victims and their families for more than 70 years. Our experienced attorneys are equipped to hold property owners responsible when their negligence causes harm. We handle all types of premises liability cases, including slip-and-fall accidents, trip-and-fall accidents, dog bites, and many others.


Slip-and-Fall and Trip-and-Fall Accidents
---
Falls are among the most common types of premises liability cases. If you slipped or tripped and fell on someone else's property, you might be able to recover compensation for your injuries. Our attorneys will work with you in proving that a hazardous condition existed on the property and that the owner failed to address the condition. Common causes for slip-and-fall and trip-and-fall accidents include:
Wet or slippery walkways
Missing carpet or loose flooring tiles
Poorly maintained sidewalks or stairways
Inadequate lighting
Commercial Premises Accidents
---
While it is possible to be injured virtually anywhere, many premises liability accidents occur on commercial properties and involve customers or guests of the property owners. Property owners must take steps to ensure the safety of those who enter the property. Failure to do so could leave the owner open to a premises liability lawsuit. At Ivey, Barnum & O'Mara, LLC, we help victims who were injured while visiting:
Grocery stores, department stores, and specialty shops
Shopping centers and malls
Restaurants, coffee shops, and cafés
Office and professional buildings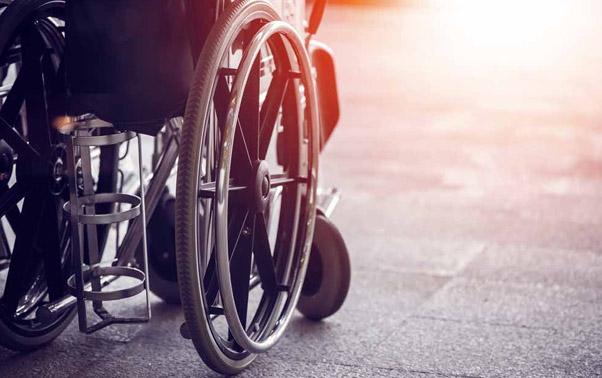 Catastrophic Injuries
---
Most premises liability accidents cause relatively minor injuries such as sprains, strains, bumps, and bruises, and such injuries generally heal quickly. In some cases, however, a victim might suffer much more serious and possibly life-changing injuries. At Ivey, Barnum & O'Mara, LLC, our attorneys have many decades of experience in the practice of personal injury law. We have helped many victims of catastrophic injuries and their families seek compensation under the law. Our team is equipped to assist you in recovering damages for injuries such as broken bones, shattered joints, amputated or severed limbs, head trauma, nerve damage, and paralysis. Compensation may include reimbursement for medical expenses, physical/occupational therapy, home modifications, pain, suffering, and decreased quality of life.
Traumatic Brain Injury
---
In a slip-and-fall or trip-and-fall accident, it is not uncommon for the victim to hit his or her head on the floor, a wall, or another object. Virtually any head impact could potentially cause a traumatic brain injury (TBI). TBIs can lead to physical, cognitive, and psychological impairments that last for the rest of the victim's life. If you or a member of your family has suffered a TBI, our lawyers have the knowledge and resources to help recover the compensation you need to move forward with your life.
Spinal Cord Injuries
---
A spinal cord injury can cause problems in almost every area of a victim's life. Serious injuries to the spinal cord are often associated with intractable pain, limited movement, loss of the ability to sense temperature and touch, bladder control issues, and more. In the most extreme cases, spinal cord injuries can lead to paralysis and death. The team at Ivey, Barnum & O'Mara, LLC works with spinal cord injury victims to hold negligent property owners accountable.
Frequently Asked Questions

What Is Premises Liability?
Premises liability refers to the part of the law that deals with responsibility for injuries suffered by a victim while he or she is on someone else's property. Under the principles of premises liability, a property owner is responsible for ensuring that the property is safe for visitors, including customers, guests, and other invitees. If the owner negligently fails to address a hazardous condition on the property, the owner could be held financially liable for any injuries that are caused as a result.

What Types of Injuries and Accidents Fall Under Premises Liability?
Slip-and-fall and trip-and-fall accidents are the most common examples of premises liability cases, but this area of the law includes many other types of accidents. At Ivey, Barnum & O'Mara, LLC, we handle all types of premises liability cases, including amusement park accidents, playground injuries, elevator and escalator injuries, and stadium accidents. Dog bites also fall under the umbrella of premises liability.

What if I Was Trespassing on the Property When I Was Injured?
In most cases, property owners are not responsible for injuries suffered by trespassers on their property. There are exceptions, however, such as in cases where the property owner was found to be acting with recklessness or an intent to injure trespassers. It is also important to note that young children are generally afforded additional protection under premises liability laws, even if they were technically trespassing. Our experienced lawyers can help you determine if you have a valid premises liability claim.

What Must I Prove to Collect Compensation in a Premises Liability Case?
In most premises liability cases, an injured party must prove four primary elements: the property owner owed the victim a duty of care, which means that the victim was permitted to be on the property; there was a hazardous condition on the property about which the property owner knew or should have known; the property owner failed to take action to correct the hazardous condition or to warn visitors of the condition; the hazardous condition directly caused or contributed to the victim's injuries.
Contact Us
NOTE: Fields with a
*
indicate a required field.