203-661-6000
170 Mason Street, Greenwich, CT 06830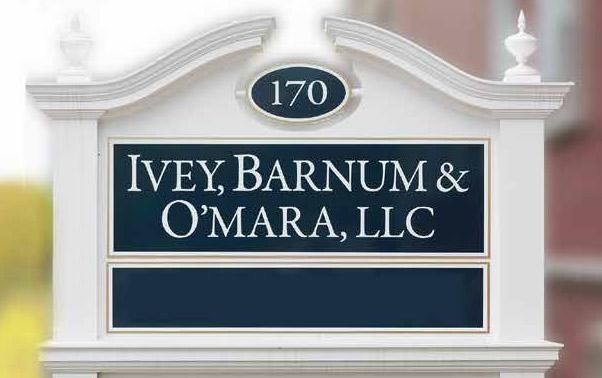 Fairfield County Franchise Attorneys
Lawyers in Greenwich for Franchise Business Owners and Franchise Lenders
At Ivey, Barnum & O'Mara, LLC, our franchise law practice focuses on all aspects of matters related to franchise finance as well as franchisee assistance, from helping franchise business owners in launching new ventures, through assistance in expanding the scope of their existing operations. For over two decades, our Franchise Law Department has served clients in and around the metro New York area. With our guidance, current and prospective franchise owners have been able to achieve both short-term and long-term business goals.
Our attorneys recognize the importance of open communication and creativity in developing and implementing plans for building a successful franchise. With our background and resources, we are also equipped to help address any complications or challenges that may arise. Let us put our experience to work for you and your business.


Real Estate and Equipment Loans
---
The experienced lawyers at Ivey, Barnum & O'Mara, LLC understand that franchise lending is a highly specialized market. Real estate loans and equipment loans for franchises are generally more complex than similar loans for independent businesses. Many of these complexities are associated with protecting the interests of the franchisor in financing agreements. If you are interested in securing a loan to buy a franchise or related equipment, our attorneys can help you negotiate a favorable arrangement.
We also provide representation to franchise lenders at all stages of the loan process. Our lawyers can assist with reviewing loan applications, drafting proposals, loan origination, and repayment terms. At our firm, we know how to create loan agreements that provide franchisees with the capital they need while limiting risk on the part of the lender.
Refinances
At Ivey, Barnum & O'Mara, LLC, we offer guidance with new franchise loans, as well as franchise loan refinancing. Refinancing your loan could give you additional capital for improving your business and increasing your profitability.
Franchise Acquisitions
One option for owning a franchise is to buy an existing location from the current owner. Our lawyers can help with the various elements of purchasing a franchise location, including sales contracts, lease buyouts, and more.
Construction/Development
Many factors must be considered when building a new franchise location. We can assist with negotiating an agreement with the franchisor, as well as with securing financing for new construction, development, or property renovations.
Whole Loan Sales
---
When the franchise lender who originated your loan sells the loan to another institution, you as the borrower may be left feeling confused and uncertain about your rights and responsibilities. Whole loan sales are common in the franchise lending industry, just as they are in residential and commercial lending. At Ivey, Barnum & O'Mara, LLC, we work closely with franchise owners to help them understand the implications of the sale of their loan. Our lawyers also help lenders and larger institutions negotiate whole loan transactions that protect both entities.
Loan Participations
---
It is not uncommon for a franchise lender to sell part of a franchise loan to another financial institution. In such cases, the agreement between the primary lender and the borrower remains in force, and the primary lender will continue to service the loan. Our attorneys help both lenders and borrowers in all types of loan participation situations. With our experience and knowledge of commercial finance law, we will do everything we can to ensure that your rights and best interests are fully protected.
Loan Workouts and Modifications
---
Depending on the circumstances, negotiating a franchise loan modification or workout agreement can be extremely complicated. Unlike standard workouts, franchise loan modifications must address the franchisor's interests in addition to those of the lender and the borrower. Lenders are not required to agree to a modification, but with the help of our attorneys, you may be able to obtain a favorable outcome.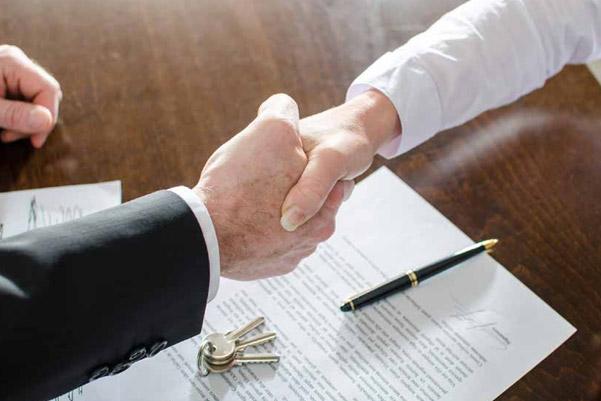 Sale and Leaseback Transactions
---
At Ivey, Barnum & O'Mara, LLC, our team helps franchise owners who are seeking to complete sale and leaseback deals through which they keep their businesses but sell the property on which the business is located. Our lawyers can negotiate the terms of the sale as well as the subsequent lease agreement and all related provisions. With our help, franchise business owners can get the capital they need without taking on additional debt through a new loan.
Contact Us
NOTE: Fields with a
*
indicate a required field.