203-661-6000
170 Mason Street, Greenwich, CT 06830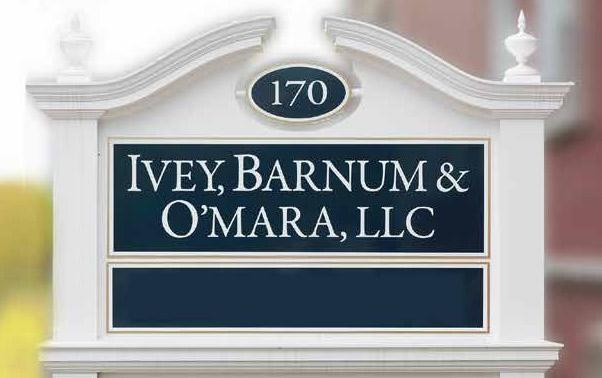 Employment Law Attorneys in Fairfield County
Metro New York Lawyers for Employment Contract Matters
At Ivey, Barnum & O'Mara, LLC, we know that a successful business generally requires a dedicated team of trusted, hardworking employees. We also realize that there are many challenges associated with sourcing and maintaining such a team. Our experienced employment law attorneys offer guidance and representation to both employees and employers in all types of employment-related matters.
For more than 70 years, our firm has been serving private and commercial clients in the metro New York area. We have the knowledge, experience, and resources to assist with hiring and terminating employees, wage and hour claims, workplace policies, handbooks, and a full range of employment contracts. If you are dealing with an issue related to employment law, contact our office to get the help you need.


Employment Contracts
---
For many professionals, getting a new job requires signing an employment contract with your new employer. An employment contract can offer a variety of benefits and protections for the employee, but if you are not careful, you could inadvertently give up or waive certain rights.
At Ivey, Barnum & O'Mara, LLC, we understand the importance of reviewing all contracts carefully, including those that pertain to your employment. Your employment contract should clearly outline your rights and responsibilities as an employee, and it should provide guidelines for addressing and resolving any issues that may arise in the course of your employment. Our attorneys can help you negotiate an employment agreement that protects your best interests without causing undue hardship for your employer.
Severance Agreements
---
A severance agreement is a contractual agreement between an employee and employer that addresses each party's rights and responsibilities in the event of the employee's termination. Such an agreement can be included as part of a larger employment contract, or it can be negotiated as a standalone document.
The employment attorneys at Ivey, Barnum & O'Mara, LLC will work with you in developing the terms of an equitable severance agreement. Your agreement should include provisions regarding severance pay, ongoing benefits, and any limitations or restrictions on your future employment. We can assist you in negotiating the best possible scenario for your current employment, as well as your future prospects.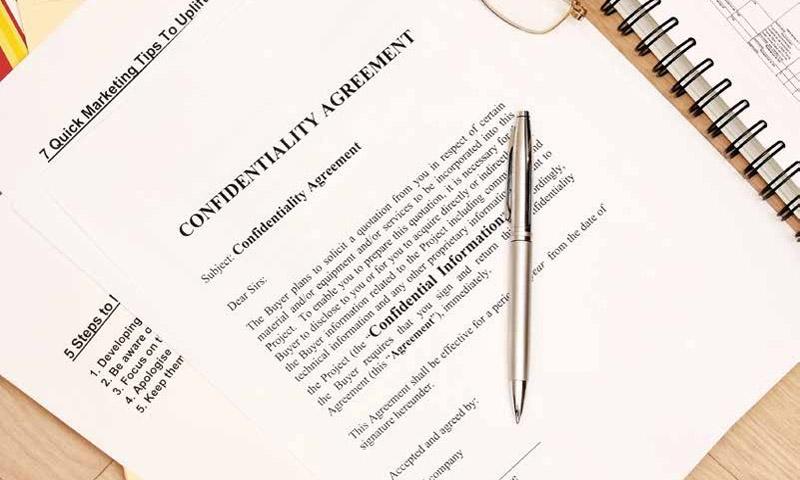 Breach of Non-Compete or Confidentiality Agreement
---
The highly competitive nature of today's business world has led to the increased use of non-compete and confidentiality agreements by employers in all types of industries. Non-compete agreements are used to restrict employees from working for a competitor during and for a period after their current employment. Confidentiality agreements prohibit an employee from sharing proprietary information or trade secrets with competitors or the public at large. At Ivey, Barnum & O'Mara, LLC, we have extensive experience with both types of agreements, and we are equipped to help both employees and employers address potential breaches.
An employment agreement with non-compete or confidentiality provisions can be breached for many reasons and in a variety of ways. For example, a former employee might have trouble finding a new job in his or her field without violating the non-compete clause. Similarly, he or she might not fully understand the scope of the information protected by the confidentiality agreement.
An employer may take action against a former employee for breach of contract, and the employee may be responsible for damages caused by the violation of the agreement. Conversely, a former employee could challenge the enforceability of such agreements on the basis that the agreement is not equitable or that it is too broad. Whether you are an employer or a former employee facing a possible breach of contract claim, our skilled employment litigation attorneys can help you protect your rights.
Frequently Asked Questions

Can I sue my employer for firing me?
Unless you are employed under the terms of an employment contract, your employer can terminate your employment for any reason, including no reason. If, however, you believe that you were fired due to illegal discrimination, as defined in federal or state law, you may be able to take legal action against your employer.

What is employment discrimination?
The U.S. Equal Employment Opportunity Commission defines employment discrimination as biases in hiring, promotion, assignment of duties, compensation, termination, retaliation, and harassment on the basis of certain protected characteristics. These characteristics include age, sex, race, national origin, disability, religion, family status, and genetic information.

How long does a non-compete agreement usually last?
The scope and duration of a non-compete agreement may vary based on your line of work, but most such agreements are enforceable for up to two years following your termination. An experienced employment contract attorney can help you understand the terms of your agreement.

Can I get out of a non-compete agreement?
If you signed a non-compete agreement that is reasonable in its scope and geographic limitations, the agreement is likely to be enforced if your former employer chooses to pursue the matter. It may be possible, however, for you and your former employer to negotiate a deal that allows you to get out of the agreement. Our attorneys will work with you in exploring your options.
Contact Us
NOTE: Fields with a
*
indicate a required field.