203-661-6000
170 Mason Street, Greenwich, CT 06830
Two Attorneys with Greenwich Litigation Firm Recognized by Super Lawyers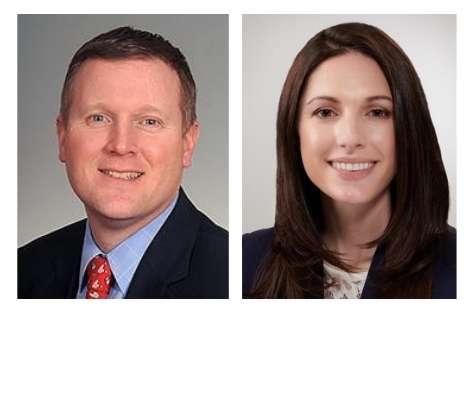 GREENWICH, CONN. DECEMBER 6, 2021
Every year the rating firm Super Lawyers rates attorneys throughout the United States using a comprehensive, patented evaluation process, which spotlights lawyers who meet important ethical standards, have attained outstanding peer recognition, and have demonstrated outstanding achievement in their fields.
Super Lawyers utilizes a complex multi-step selection process to determine its ratings. After being nominated by their peers, attorneys are subject to a rigorous independent review process, which ranks nominees based on numerous categories including their honors and awards, pro bono and community service, and verdicts and settlements. Only five percent of attorneys in the state are named as Super Lawyers, and only 2.5 percent of attorneys can be designated as Rising Stars.
This is the seventh consecutive year that Stephen Walko has received the Super Lawyers award. A third-generation resident of Greenwich, Stephen Walko joined IBO in 2004 and specializes in civil and commercial litigation, including personal injury matters, real estate, and employment law. Mr. Walko has served as a Public Member of the State Board of Mediation and Arbitration and was appointed to serve on the Panel of Neutral Arbitrators. In Greenwich, he served as Chairman of the Greenwich Board of Estimate and Taxation; Chairman of the Representative Town Meeting, Budget Overview Committee; and as a State Representative in the Connecticut General Assembly. Mr. Walko continues to be extremely active in both charitable and governmental affairs in the state of Connecticut and the Town of Greenwich.
This is the sixth consecutive year that Andrea Sisca has received the Rising Stars honor. The selection process for Rising Stars is the same as for Super Lawyers, except Rising Stars candidates are under 40 years old or have been in practice less than 10 years. Andrea Sisca joined IBO in 2014 and focuses her practice on civil and commercial litigation, including personal injury matters, as well as real estate, contract, construction, and other similar types of disputes. In addition, Ms. Sisca has experience handling securities fraud, business disputes, zoning appeals, and will contests. Ms. Sisca is active in Greenwich where she serves on the Boards of Directors of the YWCA Greenwich and Meals on Wheels of Greenwich, the Executive Board of the Greenwich Bar Association, and is a Sustainer in the Junior League of Greenwich.
About Ivey, Barnum & O'Mara, LLC
Ivey, Barnum & O'Mara, LLC (IBO) was established in Greenwich, CT in 1950. Today, it is the largest law firm based in Greenwich and has offices in New Canaan, CT, and New York City.
The accomplished attorneys at IBO emphasize personal service in a wide range of individual and corporate legal matters.
IBO is proud to represent the second and third generations of many families and maintains a strong commitment to forming lasting relationships with clients based on trust, integrity, and respect.
To learn more about Ivey, Barnum & O'Mara, LLC, visit https://www.ibolaw.com/ or call 203-661-6000.