203-661-6000
170 Mason Street, Greenwich, CT 06830
Gabriella G. Kiniry
Phone: 203-966-1492
Location: New Canaan, CT
sserddA liamE wohS
Print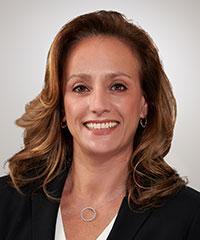 Gabriella Kiniry practices in the area of estate and tax planning, focusing on practical estate plans including the preparation of wills, revocable and irrevocable trusts, living wills, and powers of attorney. She also handles trust and estate administration, assisting fiduciaries with the efficient settlement of estates and administration of trusts. In addition, Gabriella manages probate litigation by assisting clients in will contests, trust and will construction, breach of fiduciary duty, financial accountings, conservatorship, and guardianship proceedings.
Before joining Ivey, Barnum & O'Mara, LLC, Gabriella served for many years as staff attorney for the Norwalk and Wilton Probate Court, where she worked alongside the Hon. Anthony J. DePanfilis to facilitate hearing proceedings and to research and draft decisions in complex probate matters. She also ran a private law practice focused on trust and estate planning.
Gabriella was selected to serve on the Probate Court Rules Advisory Committee, a distinguished group of judges, attorneys and other professionals who, in conjunction with Probate Administration, redraft and continuously update the Connecticut Probate Court Rules of Procedure.
A resident of Fairfield County, Connecticut, Gabriella believes in building a strong sense of community as well as supporting local families. She currently provides legal counsel and is a member of the Board of Trustees for Congregational Church of New Canaan. Gabriella has served as a board member, community outreach liaison and legal counsel for Learning Community Day School and has served as a board member for Positive Directions, a not-for-profit agency supporting positive youth development and family services in the Fairfield County, Connecticut area.
Practice Areas
Trust & Estate Administration
Education
Boston University, Bachelor of Arts
Pace University School of Law, Juris Doctorate
Professional Affiliations
Connecticut Bar Association
Fairfield County Bar Association
Westport and Weston Bar Associations