203-661-6000
170 Mason Street, Greenwich, CT 06830
Marlene E. Macauda
Phone: 203-661-6000
Location: Greenwich, CT
sserddA liamE wohS
Print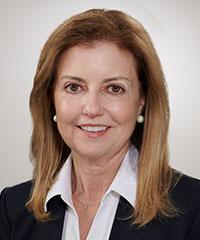 Marlene E. Macauda was born in Bridgeport, Connecticut. She graduated from Providence College with a double major in English and Spanish and received her J.D. from Quinnipiac University School of Law.
Marlene began her career in the legal department of Connecticut Bank and Trust. She entered private practice in 1984 and joined the law firm of Mellick & Sexton in 1999, where she served as "of Counsel" until joining Ivey, Barnum & O'Mara, LLC in 2018. Her areas of practice include residential real estate, financing, and leasing.
Marlene is a member of the Westport, Fairfield County, and Connecticut Bar Associations.
Among her community service work, Marlene was recently named as Co-Hearing Officer for the Town of Westport for Parking violations. In addition, Marlene serves on the Boards of Achievement First as well as The Greens Farms Association. She has also served on the Boards of Operation Hope and the Girls Scouts of North America, and as past President of the Long Lots PTA in Westport.
Practice Areas
Education
Providence College
Quinnipiac University School of Law
Professional Affiliations
Greenwich Bar Association
Westport Bar Association
Fairfield County Bar Association
Connecticut Bar Association