203-661-6000
170 Mason Street, Greenwich, CT 06830
Donna Castronovo
Phone: 203-661-6000
Location: Greenwich, CT
sserddA liamE wohS
Print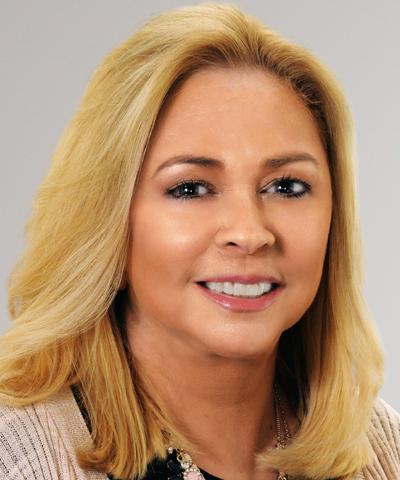 Donna Castronovo grew up in Greenwich, CT and has practiced law in Greenwich since 1986. She attended Pace University, where she received a Bachelor of Science, and Pace University School of Law, where she received a Juris Doctor in 1986. Donna received the American Jurisprudence Award for Negotiations while at Pace University School of Law. Donna joined Ivey, Barnum & O'Mara, LLC as a Partner in 2011.
Donna's practice is focused in the areas of Elder Law, including long term care planning, qualification for Title XIX (Medicaid) benefits, and issues of incapacity; Residential Real Estate, including financing and purchase & sale transactions; and Estate Planning, including preparation of Wills, Trusts, Powers of Attorney and Living Wills, and the representation of fiduciaries in the Probate of Wills and Administration of Estates and Trusts before the Connecticut Probate Courts.
Active in the community, Donna is a frequent lecturer on elder law topics. She had a local radio program, "Older and Wiser," which started in September 2009, had aired on AM 1490 WGCH, and provided information on various elder law topics. Her lectures provide the community with basic information on all aspects of elder law, including nursing and home care options, asset protection and preservation, Medicaid (Title XIX) eligibility, options for managing one's affairs through Conservatorships and Powers of Attorney, and keeping the community informed about changes in Medicaid regulations and state and federal estate tax laws. She was the first recipient of the Greenwich Probate Court Pro Bono Certificate of Appreciation, recognizing her outstanding service to the Court. She is also an active member of the Board of Directors of Pathways, Inc., a private, non-profit agency that provides essential services to adults in Greenwich with severe, chronic mental illness.
Practice Areas
Education
Pace University
Pace University School of Law
Professional Affiliations
National Academy of Elder Law Attorneys
Greenwich Bar Association
Connecticut Bar Association
New York Bar Association