203-661-6000
170 Mason Street, Greenwich, CT 06830
Attorney John Q. Kelly Talks About Wrongful Death Lawsuit Win Against O.J. Simpson 25 Years Later
Greenwich, Conn. (PRWEB) JUNE 26, 2019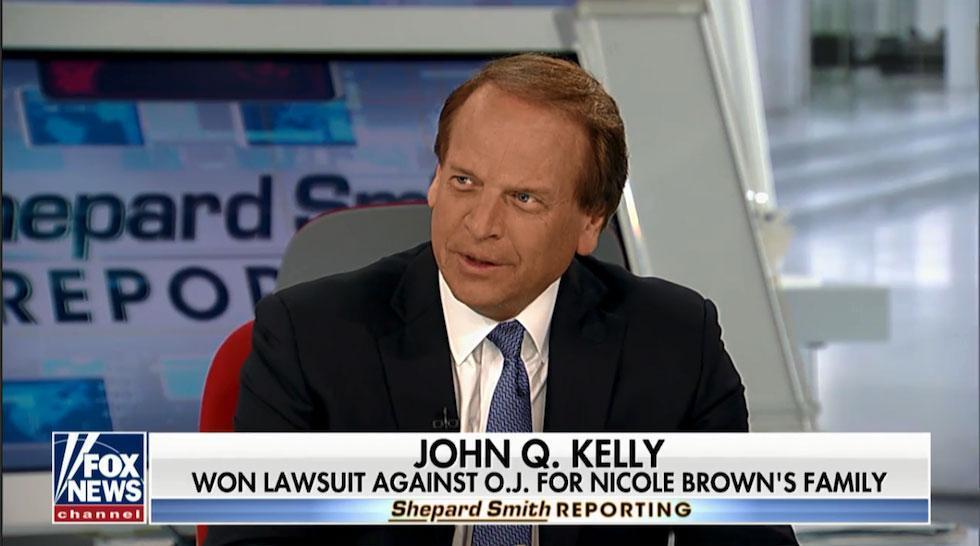 Attorney John Q. Kelly, who won the landmark wrongful death lawsuit against O.J. Simpson on behalf of Nicole Brown Simpson's estate, recently appeared as a guest on Fox News' show Shepard Smith Reporting to discuss the murder case that riveted the country 25 years ago.
The brutal murders of Nicole Brown Simpson and her friend Ron Goldman took place in 1994. Nicole's exhusband O.J. Simpson was charged with both murders. The story captured an audience of 95 million as the criminal trial spanned 369 days. Simpson was ultimately acquitted of the double homicide in the criminal case in 1995.
Nicole Simpson's family filed a wrongful death lawsuit against O.J. Simpson in 1997, with John Q. Kelly as lead attorney. Simpson was found liable in this civil case, which awarded $33.5 million in damages to Nicole Simpson and Ron Goldman's families. However, to date, the families have still yet to see most of that money. When Smith asked about how much if any they have been paid, Kelly said: "Not much of anything. I auctioned off some personal property. His pensions were excluded from any collection process by law, so we couldn't get them."
Click here to read the Press Release.