Attorney Stephen G. Walko announced on Feb. 23, 2012 that he would seek the Republican nomination for State Representative from Connecticut's 150th District. The 150th District consists of Greenwich's shoreline from Stamford to the New York state border. The position is currently held by the Honorable Lile Gibbons who announced that she is not seeking re-election. Mr. Walko served 11 years on the Greenwich Board of Estimate and Taxation (BET), the last four as Chairman. He stepped down January 1, 2012. During his tenure on the BET he distinguished himself as a fiscal conservative. He worked diligently and successfully to manage the Town's finances which are widely recognized as being among the best managed in the country as evidenced by the Town's consistent and recently renewed Triple A credit rating.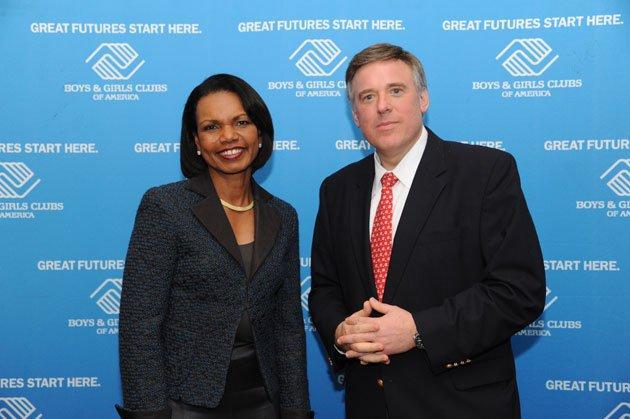 Attorney Steven B. Steinmetz supports the Boys & Girls Clubs of America's Inaugural Great Futures Speaker Series on Dec. 6th with guest speaker Condoleezza Rice. The mission of the Boys & Girls Clubs of America is to provide education and career programs, Character & leadership programs among others, with the goal of "develop young people's capacity to engage in positive behaviors that nurture their own well-being, set personal goals and live successfully as self-sufficient adults."
Ivey, Barnum & O'Mara partners with John Q. Kelly, expands litigation practice and opens New York City office.
Attorneys Tom Ward, Don Marchand and Donna Castronovo present three hour Seminar - "Realtors and Estates, Trusts and Conservatorships," to the Greenwich Association of Realtors. The seminar covers the administration of estates, trusts and conservatorships as it relates to the sale of real estate. Additionally, the role of real estate in estate planning and income tax issues unique to real estate is discussed.
Michael Jones, attorney and litigation department chair at Ivey Barnum & O'Mara is featured in a Fairfield County Business Journal article on Legal Technology.