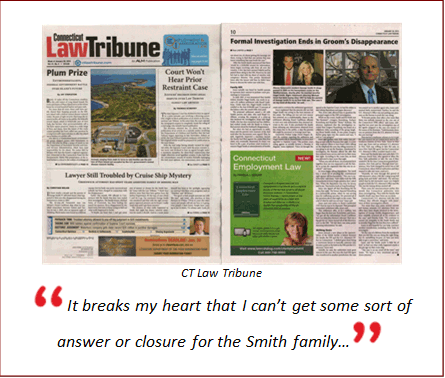 January 2015 - Michael J. Jones, Esq., litigation department chair at Ivey Barnum & O'Mara is featured in a Connecticut Law Tribune article regarding the George Smith case, which involves the honeymooner's disappearance from a cruise ship in 2005.
Mr. Jones reacts to the decision by the FBI to close the investigation into the case and remains determined to find answers for the family.
Click here to view the entire Connecticut Law Tribune article.