Miles F. McDonald
Phone: 203-661-6000
Location: Greenwich, CT
Download vCard | Print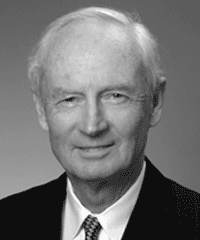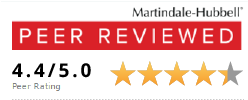 Miles F. McDonald was born in Brooklyn, New York. He received a B.A. from Columbia College, an L.L.B. from Columbia University School of Law in 1963 and was certified by the American Board of Trial Advocacy as a Trial Specialist in 1990. Mr. McDonald, who is admitted to the bars of the States of Connecticut and New York, began his career practicing in New York and commenced practice in Connecticut in 1969. He joined Ivey, Barnum & O'Mara in 1990.
Mr. McDonald's areas of practice includes litigation, arbitration and trail advocacy and contested estate and probate matters. He is a member of the American Trial Lawyers Association as well as the Connecticut and Greenwich Bar Associations.

Mr. McDonald was a founding member of the Public Defender Services Commission of the State of Connecticut. In addition, he served as a member of the Board of Ethics of the Town of Greenwich for over 15 years. Among other civic positions, he has served as Chairman of the Advisory Board for Adult and Continuing Education, President of the Greenwich Bar Association, Co-President of the PTA of Greenwich High School, Eastern Junior High School and Riverside School. Mr. McDonald is a volunteer teacher of Middle School students, an avid sailor, boat builder and squash player.
Practice Areas
Litigation
Arbitration
Trial Advocacy
Contested Estate and Probate Matters
Education
Columbia College
Columbia University School of Law
Professional Affiliations
Connecticut Bar Association
American Trial Lawyers Association
Greenwich Bar Association