Vicki K. Johnson
Phone: 203-661-6000
Location: Greenwich, CT
Download vCard | Print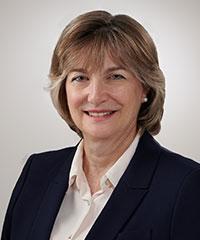 Vicki K. Johnson was born in Bloomsburg, Pennsylvania. She graduated from California State University, San Bernardino with a B.A. in Music and Anthropology in 1976. She received her M.A. in Ethnomusicology from the University of Michigan in 1983 and her J.D. from Pace University School of Law in 1995. Ms. Johnson began her legal career as an associate with Albert, Ward & Johnson in 1995 and was a partner there in 2001. She joined Ivey, Barnum & O'Mara as a partner in 2002.
Ms. Johnson's area of practice includes residential and commercial real estate, real estate finance and leasing. She is admitted to the Bars of the States of Connecticut and New York, and is a member of the Greenwich, Fairfield County, Connecticut and New York Bar Associations.

Ms. Johnson serves on the Board of Directors of the Westfair Singers.
Practice Areas
Residential & Commercial Real Estate
Real Estate Finance
Leasing
Education
California State University
University of Michigan
Pace University School of Law
Professional Affiliations
Connecticut Bar Association
New York Bar Association
Fairfield County Bar Association
Greenwich Bar Association