203-661-6000
170 Mason Street, Greenwich, CT 06830
Upcoming Events Related to our Personal Injury Department
November 2019 - Upcoming Events Related to our Personal Injury Department: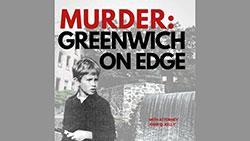 John Q. Kelly appeared on ABC's 20/20 feature on Natalee Holloway, Friday, November 22, 2019.
John will also be featured on a podcast by Private Investigator, Bo Dietl - "One Tough Podcast", airing Monday, November 25th - https://www.ogpodcastnetwork.com/one-tough-podcast-with-bo-dietl/
John, in partnership with IBO, will be presenting a podcast regarding the still-unsolved case of Matthew Margolies, a 13-year-old boy who was brutally murdered in Greenwich over 35 years ago. Stay tuned for the launch date of this podcast - https://www.murdergreenwichonedge.com.