Jessica M. Signor
Phone: 203-661-6000
Location: Greenwich, CT
Download vCard | Print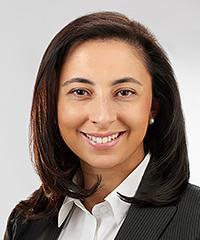 Jessica M. Signor joined Ivey, Barnum & O'Mara in 2016. Prior to joining Ivey, Barnum & O'Mara, Jess served for two years as a judicial law clerk to the Honorable Julie A. Manning, Chief United States Bankruptcy Judge for the District of Connecticut.
Jess grew up in Winchester, Massachusetts before attending the College of the Holy Cross where she received her B.A. in History with minors in Economics and Art History. Prior to law school, Jess worked in Boston for a Fortune 500 financial services company. In 2014, she received her J.D. from the University of Connecticut School of Law, where she served as Membership Manager of the Connecticut Law Review and as President of the Student Bar Association.
Jess began private practice in the litigation department of Ivey, Barnum & O'Mara, where she focused on commercial and civil litigation and employment law. After honing her skills in litigation, Jess refocused her practice to concentrate on assisting clients in planning for the future. Jess now practices in the areas of estate planning, trust and estate administration and probate litigation. She works with clients to create comprehensive estate planning documents that meet the immediate and future needs of individuals, couples and families. Jess also works to settle decedent's estates in Connecticut, collaborating with trustees, executors and beneficiaries in connection with any necessary probate litigation, whether in Connecticut Probate Court or Connecticut Superior Court.
Jess is admitted to the Bar of the State of Connecticut, as well as the United States District Court for the District of Connecticut. She is also a member of the Connecticut, Fairfield County, and Greenwich Bar Associations.
Practice Areas
Estate Planning
Trust and Estate Administration
Probate Litigation
Education
College of the Holy Cross, B.A. History
University of Connecticut School of Law, J.D.
Professional Affiliations
Connecticut Bar Association
Fairfield County Bar Association
Greenwich Bar Association